Who is Dr. Ellie Somers, the brain behind SISU?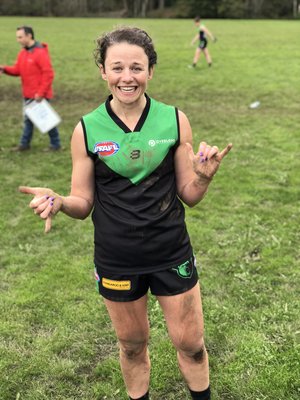 We are so very honored and excited to announce our partnership with Dr. Ellie Somers who now calls FUELhouse her permanent home for SISU Sports Performance and PT!
Ellie is family. You've probably been training next to her in our am classes. She is an athlete, licensed physical therapist and a fierce advocate for better care.
Ellie believes being medicalized is not what truly gets a person better and that pulling people from the activities they love is often unnecessary and does not foster recovery. Ellie believes in the power of movement as medicine and will admit that she has a terrible case of optimism when it comes to a person's recovery from pain or injury. Ellie believes in the healing powers of the body. Ellies' hope is to spread that awe in more ways than one.
In Ellie's words...
I'm here to help you change your story and help you write a new one. To get you off the sidelines and back to what you love.
I'm not here to criticize your movement, your supposed lack of strength or your body. I view my role as one which is meant to show you where you are capable, where you can become more capable, and how you can ultimately reach your goals and learn to live a healthier, happier, more fluid life.
I'm in the business of empowerment.